We had a huge turnout for the Open House and it was a joy to see the children teaching their family members about the arcade games, as well as watching them laugh and play with them.
Our classroom arcade had 12 different games and all participants received a certificate for playing! It was a wonderful night to celebrate the creativity and imagination of the students in our classroom.
Thank you students! What a great start to the new school year!
Sincerely,
~Mrs. Hill~
There are sound clips of the students explaining their games so be sure to click on the purple link beside their images!
SKI BALL GAME
click to listen:702_0188
CUTE SHOOT GAME
click to listen: 702_0182
BOWLING GAME
click to listen:702_0181
TARGET HITTER GAME
click to listen: 702_0183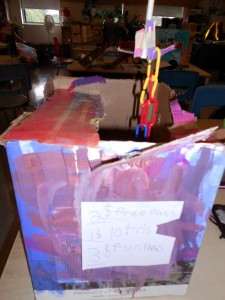 THE CLAW GAME
click to listen: 702_0191
THROW THE BALL INTO THE HOLE GAME
click to listen: 702_0195
PINBALL GAME
click to listen: 702_0190
PACMAN GAME
click to listen: 702_0194
CROCODILE GAME
click to listen: 702_0192
LEMONAID STAND "HIT THE TARGET" GAME
click to listen: 702_0196
BASKETBALL  GAME
click to listen:  702_0180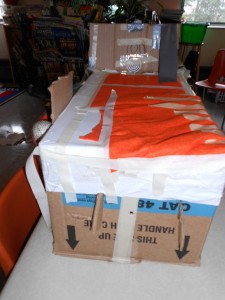 SHOOT THE GOLF BALL GAME
click to listen:702_0186